How to Get Started With Outdoor Audio Video
Immerse Your Backyards, Pools and Patios With Top-Quality, Weatherproof Sound and Displays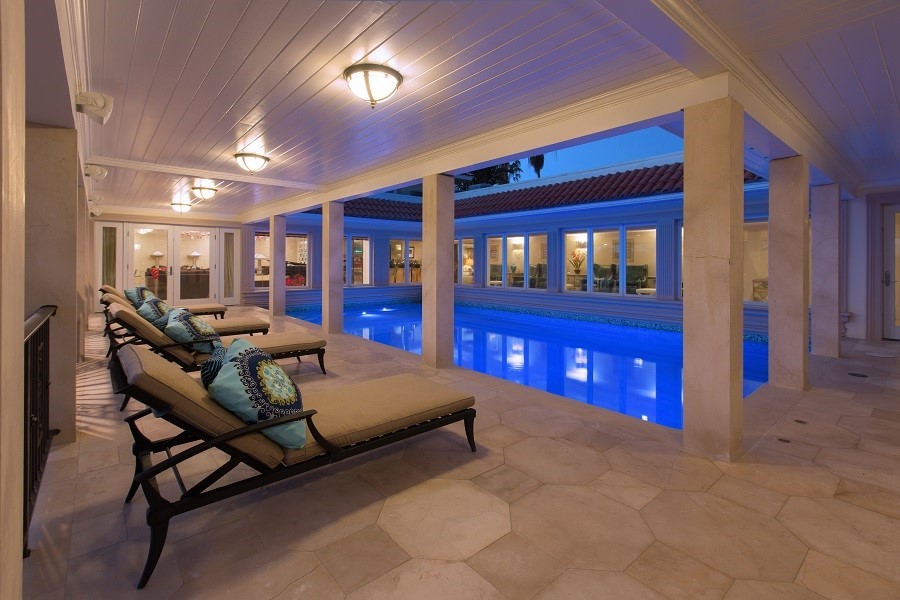 If you're new to outdoor A/V, all the details can feel somewhat overwhelming. Like, what kind of speakers can you add outdoors that sound robust, but not boomy? Can you take your indoor TV outside for a movie night on the patio with friends?
At Elite Custom Audio Video, we understand that the answers to these questions are hard to find through a simple Google search, so we're giving away a few tips today on our blog.
What should someone know when they're first getting started on this process? Creating the right outdoor spaces for your San Diego, CA, property feels more manageable when we introduce it point by point; we'll talk about audio, video and control today.
SEE ALSO: Does Your House Need a Whole-Home A/V System?
Audio

Outdoor audio can be tricky. For one thing, you need weatherproof audio gear that won't suffer wind, rain or heat damage. Not all speakers are created equal: You need to know that your high-quality speaker investment won't get ruined by the elements.
You also will need special accommodations to ensure that everyone near your speakers can hear your audio well. We configure your whole audio setup so that sound surrounds you evenly. We know you've been to an event where all the sound was coming from one, booming speaker. Or perhaps you were straining to hear the music over wind, moving water and talking people.
Elite Custom Audio Video helps you choose the right speakers for your outdoor setup. Then we position them to create even sound dispersion so that everyone can enjoy audio that sounds like the quality you'd get inside.
Video

Much like audio components, you can't just bring your indoor components outside and expect them to work like a charm. Indoor TVs are made of vented plastics that don't hold up well to extreme California heat or unpredictable weather. Instead, outdoor TVs use durable, roost proof materials that can deal with extreme temperatures, water, and debris.
Indoor TVs also can't compete with the exterior brightness and ambient light you might face outside. For this reason, even outdoor TVs engineered for full-shade areas like shaded porches are about three times brighter than their standard, indoor counterparts. Most outdoor TV manufacturers offer various models for spaces that are shaded, partly shaded or in direct sunlight.
Control Systems

Our choice home automation partner, Control4, allows for multi-zoning capabilities that keep outdoor A/V running efficiently. Control4 transmits signals from a central control panel to every room where music is installed in your house. This way you can keep vulnerable source components indoors while still enjoying them in all your outdoor spaces.

Wherever you are relaxing inside the living room or beside the pool, you can press one button from a touchpad or smartphone and display every song playing within your residence, both inside and out.

Control4's new Smart Home OS 3 gives homeowners added prioritization features through their Media Sessions update, so you can scroll through your music, check the sound quality, adjust volume, skip tracks and much more.



Call Us Today!

If you're ready to learn more about adding outdoor A/V to your San Diego haven, Elite Custom Audio Video can help. Reach us at (909) 931-2835, fill out our contact form, or message customer support in the chat box below! We can't wait to speak with you.

No video selected.